Top Five Reasons Why Buying a Used Car Would be a Smart Choice for You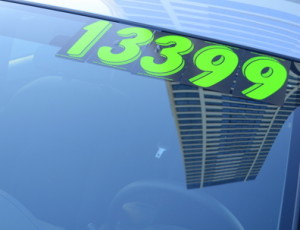 Are you on the fence about buying used in Salt Lake City, Sandy, Murray, Orem, or Riverdale? Well, we might be able to help you.
Here are five of the best reasons why shopping for a used car might be the right choice for your lifestyle.
Save money right off the bat: this one is a little obvious; of course buying a used car is cheaper than buying a new car. But for individuals or families that are on a strict budget, a reliable used car can mean the difference between building up your savings account and emptying the piggy bank
Minimize depreciation: this is something a lot of new-car buyers don't think of. Your car could lose up to 20% of its value when you drive off the lot, and about 60% of its value over the next 2-3 years! When you buy a used car, you're investing your money AFTER the greatest depreciation has happened
Lower insurance payments: if you are on a budget, car insurance is something to take into consideration. Even if you can get a great lease or loan deal on the new car you want, you might have to deal with skyrocketing insurance rates; a car that's worth more (that $25K car that's about to lose 20% of its value) costs a lot more to insure than a sensible pre-owned 2012 model valued at $18K
Lower registration fees: for many states, registration is simply based on a percentage of the transaction price. Paid less for your car? Pay less for your registration. Simple as that
Get more car for your money: you may not be able to shell out the cash it would take to buy even that entry-level, brand-new model. But by buying a model that's even 2 to 3 years older, you can actually buy a higher trim-level of that vehicle and still remain on-budget
So don't wait. Make the smart choice for you! Come to Larry H. Miller Used Car Supermarket to find your next car, truck, or SUV. We can help you shop, help you finance your purchase, and even help you keep your car in tip-top shape for years to come.
Want to know more about smart used-car buying? You can view the full article here, or you can give us a call.