Oil Change Near Sandy, Utah

---
Why Change Your Oil With Us?
At Larry H Miller Used Car Supermarket, we have technicians that know your vehicle's specific requirements for a safe and seamless oil change. Don't waste your money going to oil change companies that try to upsell you on things you don't need.
With our prepaid oil change packages, you can buy a year supply of oil changes at a discounted price. This makes sense when you know you're going to need them!
Prepaid Oil Change Packages


Buy Bulk Oil Changes
Synthetic Oil
A quick word on synthetic oil. Many (or most) new cars require synthetic oil. It improves the lifespan and performance of the car. Many older vehicles may not require synthetic oil, however, that doesn't mean synthetic cannot be used and we often encourage the switch from conventional to synthetic.
---
Additional Oil Change Services Included:
Air Filter Check
Fluid Checks
Vacuum
Washer Fluids Topped Off
Battery Check
Tire Tred Depth Check
Brake Check
Suspension Check
Tire Pressure Check
---
Frequently Asked Questions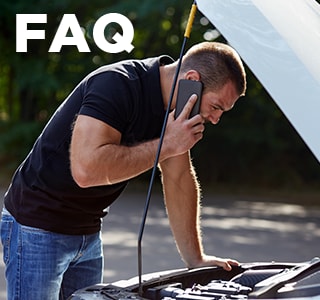 Q: Is it hard to change your car's oil by yourself?
A: Technically, it is not hard to change the oil by yourself. However, there are several areas where the average car owner will misstep and mess up the process. For instance – do you know how much oil your vehicle requires? Many people think that if their car says it has a 2 Liter engine that they should put in 2 Liters of oil. This is not usually the case.
Q: What oil is best?
A: It's hard not to tout the benefits of full-synthetic oil. There is a reason that it is more expensive. Synthetic oil greatly improves the life and performance of an engine and contributes to a pleasant car-riding and car-owning experience. Even if your car is currently on conventional oil, it isn't too late to make the switch.
Q: Is the Prepaid Maintenance Package worth the price?
A: Many oil change places will advertise $20-30 oil changes. However, they do not always perform an honest job and try to upsell you on unnecessary things. With the prepaid maintenance package, the price breaks out to $25 per oil change and includes a car wash, tire rotation, and multi-point inspection for free!