KSL Special Offer Voucher
Print or show this page to a representative at the dealership: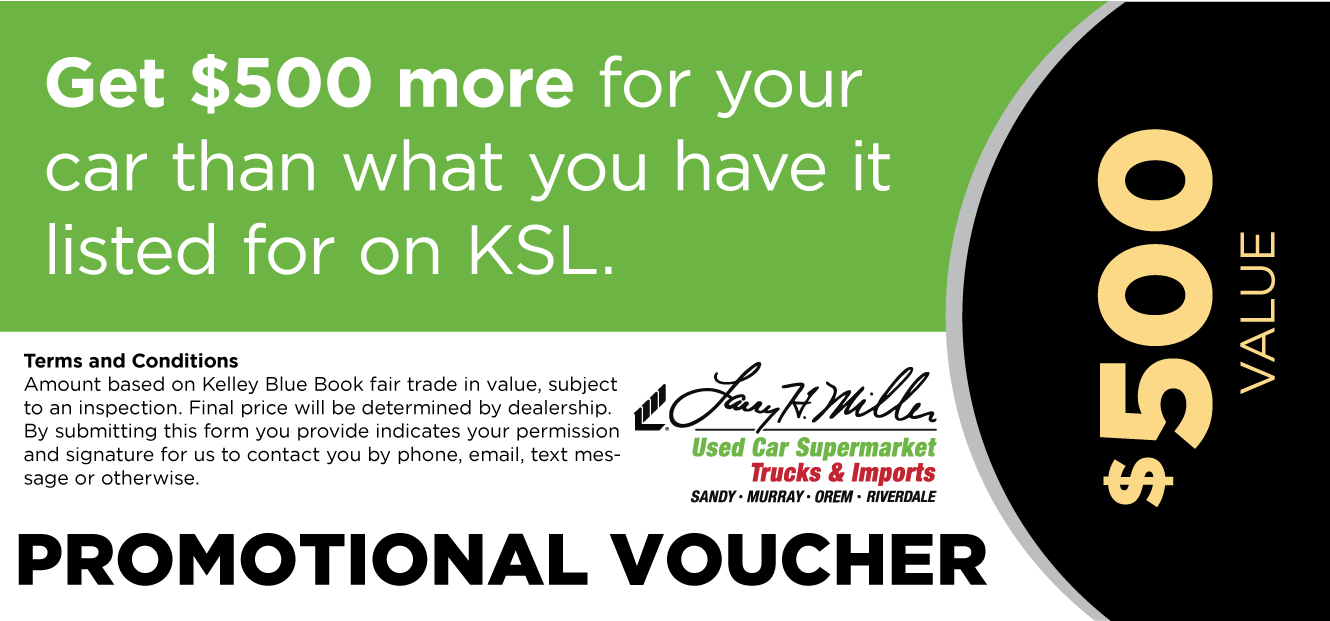 Add to your Mobile Device!
This page is confirmation that the holder has listed an ad on KSL and will receive $500 above asking price.*
*Amount based on Kelley Blue Book fair trade in value, subject to an inspection. Final price will be determined by dealership.
By submitting this form you provide indicates your permission and signature for us to contact you by phone, email, text message or otherwise.